A couple of years ago I tried a featured diver section but the response was not as good as it is today from you guys...Allan was previously featured but I asked him to brush up his bio and be on here again. He has been such a pivotal member of the community and has contributed so much to us that I thought the new folks here would enjoy reading more about him.
Vintage divers could be described as divers who use vintage equipment, divers who are vintage in age, or both. As a former high school Earth Science teacher, the best selection would be all of the above, or at least for me. As one of the first post-war baby boomers, early television influenced my life-long interests and avocations. Walt Disney's Davy Crockett and his flintlock rifle and Mike Nelson's Sea Hunt gave rise to my passions.
After years of badgering, my parents allowed me to take diving lessons from the YMCA in Adrian, Michigan in 1962. Floyd Guy, Jr. was my instructor and excelled in underwater harassment. He was also owned the Aquatic Diving Service in Adrian and sold me my first dive gear.
With my meager funds I could afford a USD Hydro-Lung Supreme, a yellow 71.2 cu ft tank with J-valve and the first USD "dog bone" backpack. My first fins were Cressi Rondine and my mask was a Scubapro that I later had Leonard Maggorie put corrective lenses in.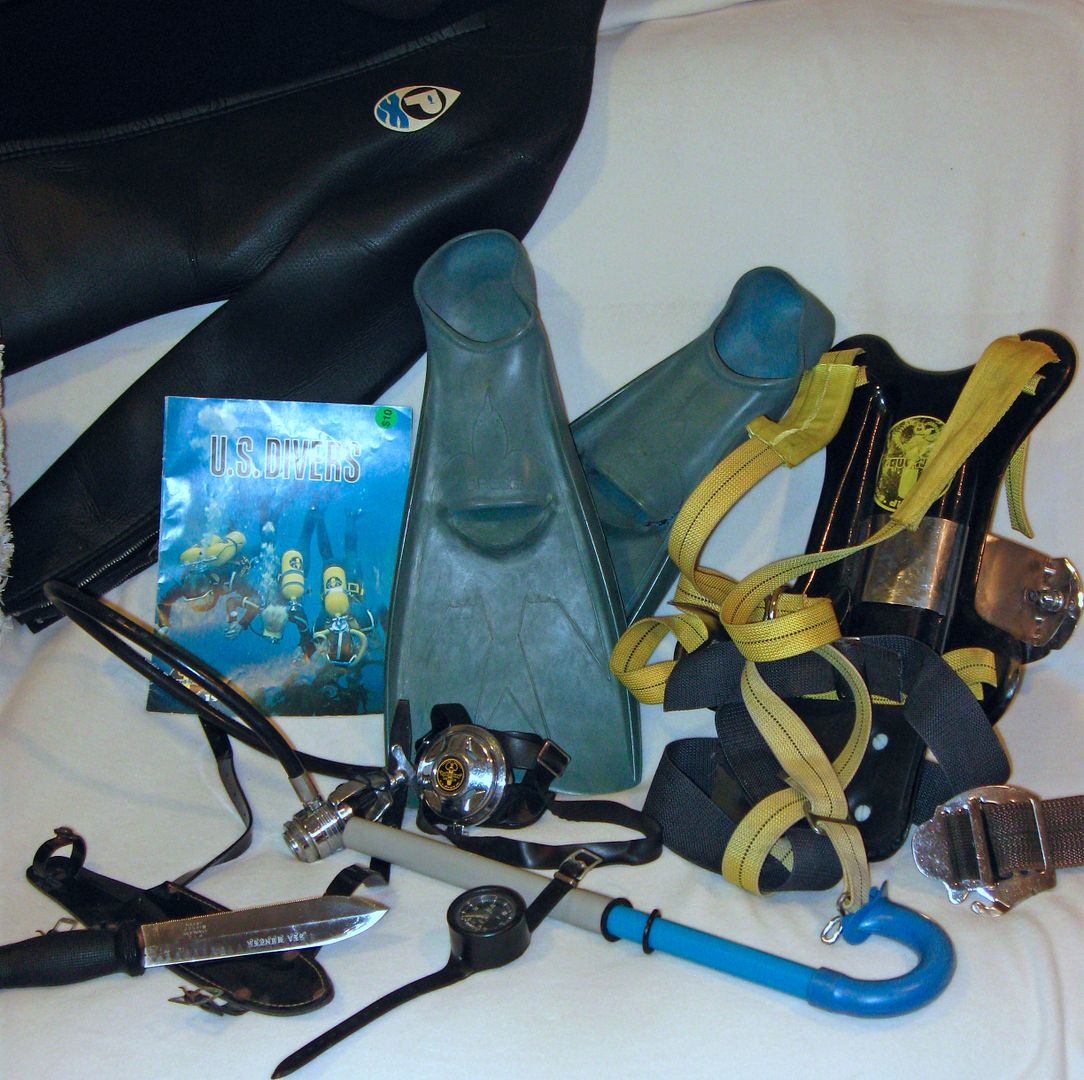 My dive buddies included FD Ricker who used a USD Aquamatic regulator, probably one of the worst breathing regs I ever tried. Tom Kohler and his sister Pat dived Dacor Dial-a-breath double hose regulators. They were also hard breather regulators although I am not sure it was just the gear that took my breath away.
During high school we dove many of the inland lakes of southern Michigan. Tom had a habit of turning off your air, a "prank" that reinforced your "blow and go" skills, today known as a CESA. FD pulled my sorry butt out of the muddy lake bottom as I had attempted to turnover a sunken row boat, only to sink shoulder deep in the goop.
I continued to dive throughout college in the late 1960's. Diving was slowly catching on in Michigan during those years with almost every sporting goods store selling dive gear. My college dive buddy Jim Mettinga and I did a dive in Gull Lake and both experienced CO poisoning. An analysis of the air in our tanks confirmed our dizziness and bright-red lips symptoms. The sporting goods store that filled our tanks closed not long after.
In 1970 my young family and I moved to New York State as I began my career of a high school science teacher. My diving activities ceased and I turned to another life-long passion of living history. For the next two decades I built and shot firearms and reenacted many activities of the 1760-1870 eras.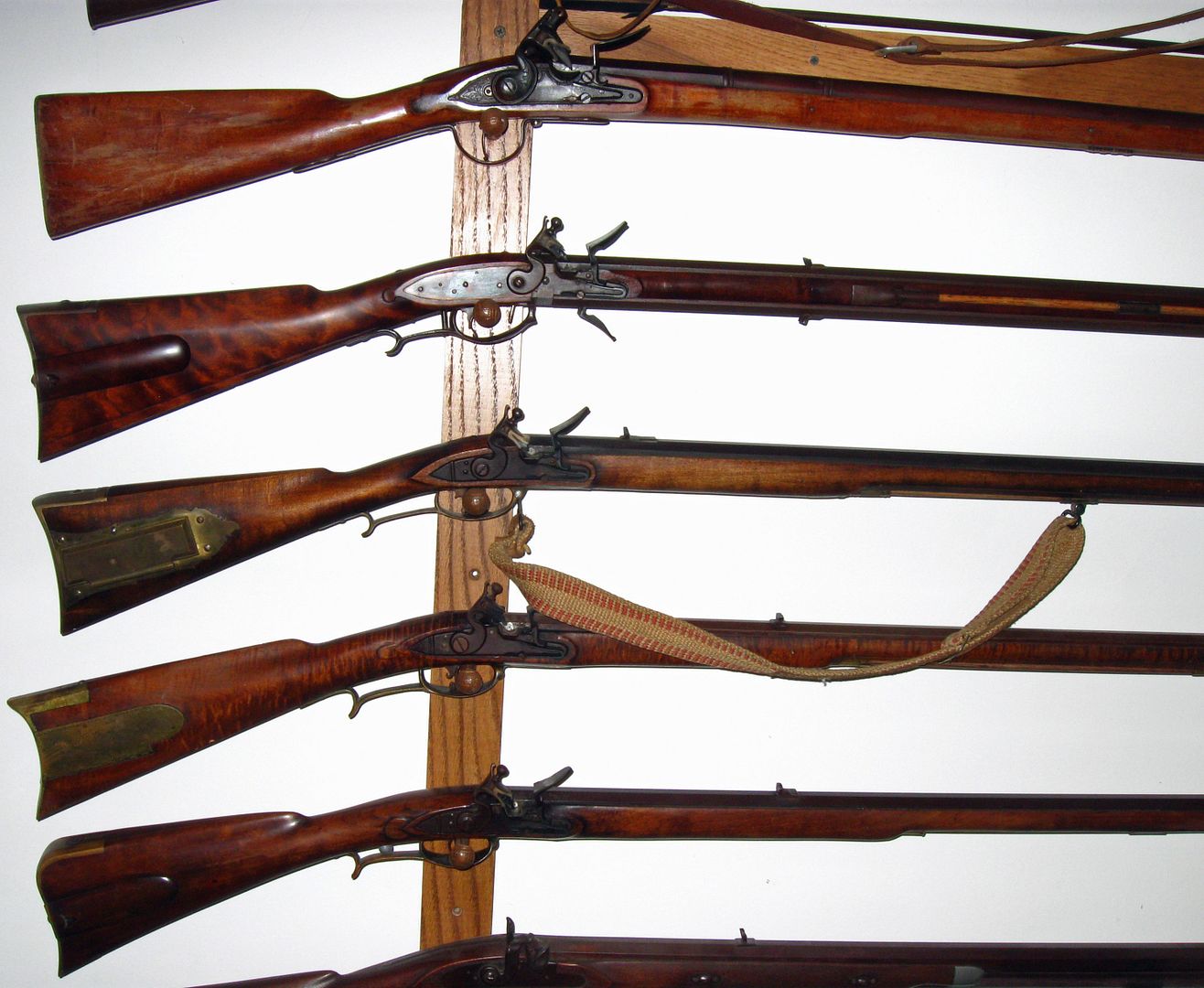 In the mid 1990's my wife Debbie wanted to start boating. Obviously the diving passion reemerged, this time taking me through the steps of PADI training. It wasn't until dive master did this training come close to the rigors and demands of the YMCA program of 30 years earlier.
My retirement from teaching occurred in 2002. I continued to sub for 3 more years feeding my growing vintage equipment addiction. My main goal was and is to collect and use all the dive gear that was available in 1962, the year I began this life-long obsession.
Recently I have begun to recreate original style harnesses, mostly because originals were hard to acquire and I love to make stuff. VSS, VDH and NAVED have given me a market for this meager piece of diving history.
My happiest accomplishment in recent vintage diving was the organization and management of the 2008 Sea Hunt 50 Celebration and the 2011 Sea Hunt Live! shows at Silver Springs, Florida. To see divers dive as we did in the early years without the use of BCs or wings or "Turbo-Rocket-Jet-Zoom" fins was to me a reality check that many of us used to call vintage. Alas, a new world today.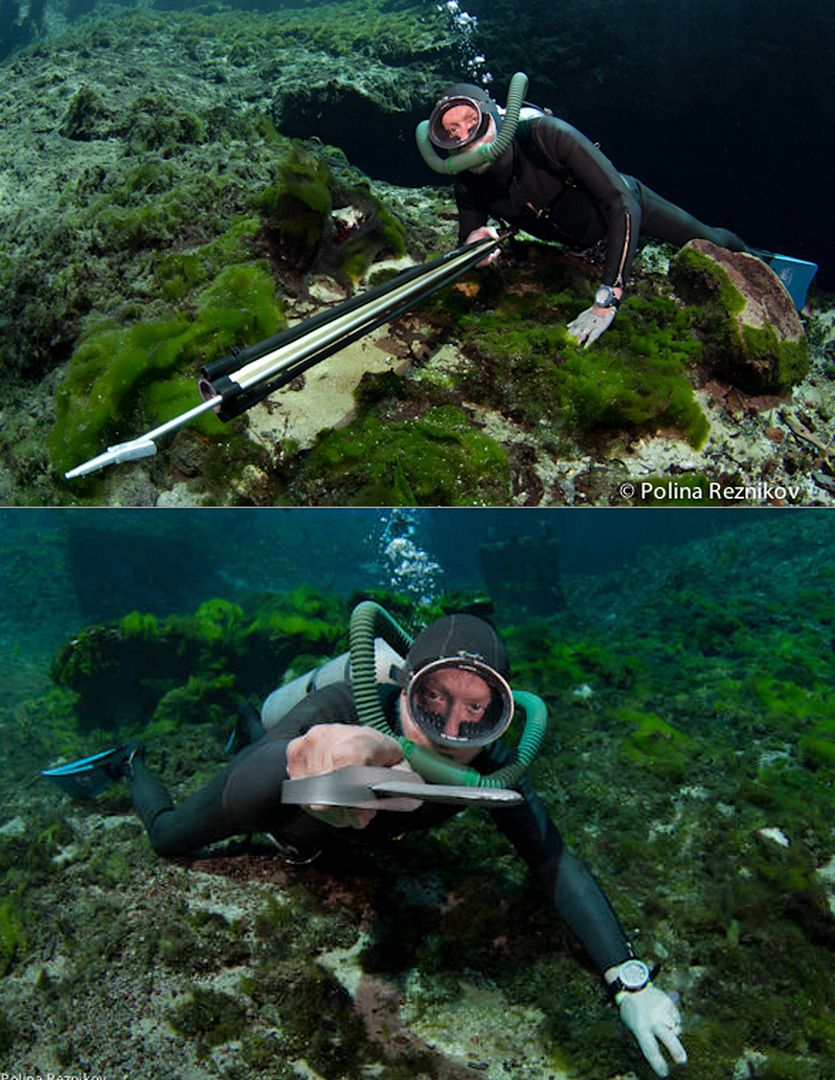 In 1962 I wanted a DA Aqua-Master in the worst way. But I could not afford the $90.00 price. I settled for a Hydro-Lung Supreme for $50.00. But it wasn't the gear that began this life-long adventure. It was the exhilaration that I experienced underwater that has kept me so engrossed. The vintage community now provides more gratification to my passion. So if a vintage diver is described as an old guy using old dive equipment, than I guess I am one.
Now, too much stuff: