Maine-iacs dive club pool session
Last Saturday, April 1st we had our clubs spring time pool session, but I guess mother-nature decided to pull an April fool's joke. We had about 8 inches of heavy wet snow that morning.
We decided to have the pool session anyway, but the attendance was about half (or a bit less) than expected.
The cool thing is that 2/3 of the divers were using double hose regulators, to be specific Argonaut Kraken.
John took the pictures while using this Kraken, so there are no pictures of John.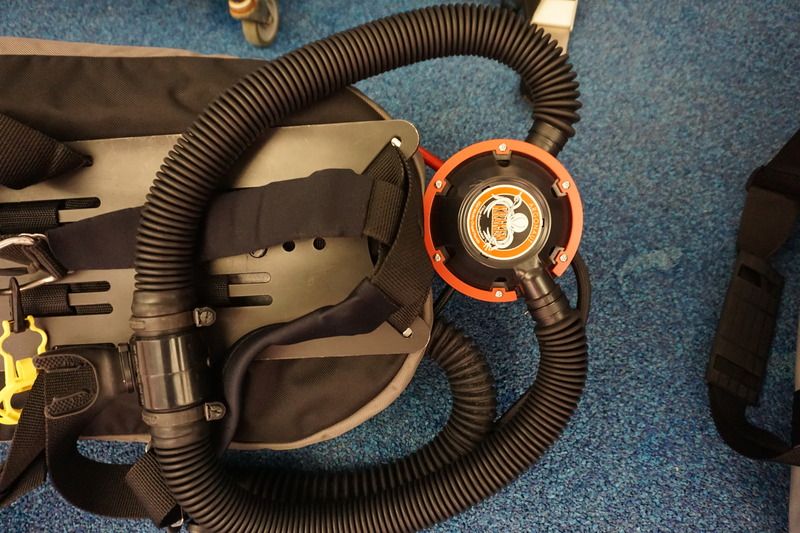 Keith with his new Argonaut. Well, it is not that new it has been in a couple of trips already.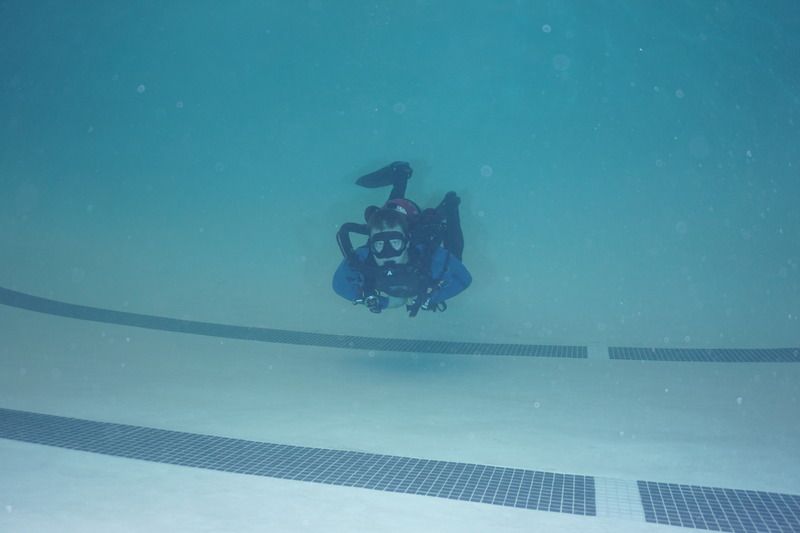 Laura borrowing one of my Argonauts. She first tried one in Cozumel. It probably won't be long before she gets one.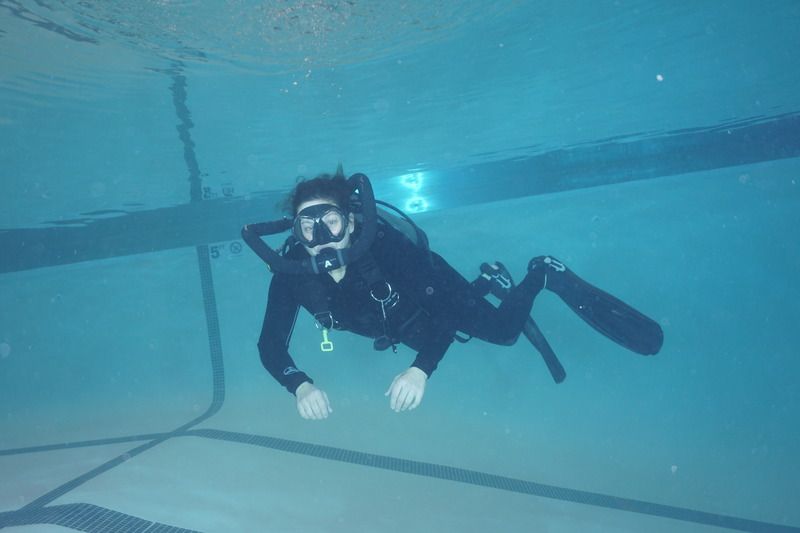 I was testing some new lightweight travel fins. The fins are great! They are like Jet fin clones in a much lighter material.
I don't care for the orange color, but this size only comes in orange or white.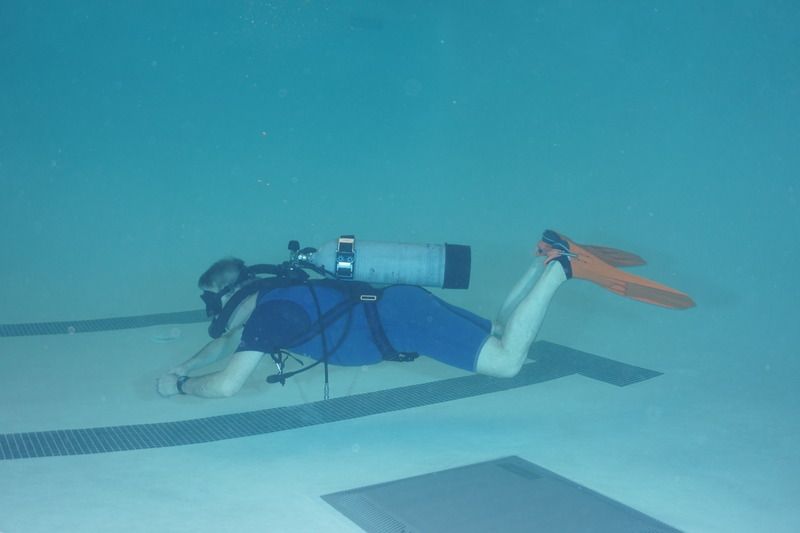 We did have at least one vintage regulator in the water.