Posted below is all the information that I have accumulated in my travels on all models of the Conshelf regulator. If anyone has any info to fill in the gaps, then feel free

The Conshelf VI had 1 3/8" HP, 1 3/8"LP. Its second stage had the 7/8" exhaust valve. It was depicted in the 1965-1969 USD catalogs.
The Conshelf XI had 1 3/8" HP, 2 3/8" LP. Its second stage has the 'magnum' exhaust valve, with a calypso style exhaust tee. It is easily identifiable because it still used a metal yoke screw. It was in the 1970-1971 USD catalogs.
The Conshelf XII had 1 3/8" HP, 2 3/8" LP (early) and 1 3/8" HP, 3 3/8" LP (late model). Its second stage had a magnum exhaust valve with the common press on tee, and a teflon second stage lever. Early models are easy to pick out because they use a yoke nut, while later ones used the C-Clip. They all had plastic yoke knobs. It was in the 1972-1975 USD catalogs with only 3 LP. By 1977 it has 4LP. I have no catalogs to back that up.
The Conshelf XIV has 1HP and 3 3/8" LP and the same second stage as the XII.
It looks identical to a late model XII except for the stickers. Pre-1998 models have 3/8" HP port, anything after has 7/16" (catalog verified).
Made 1977-1980ish (definitely in the 1980 catalog). This is sort of where the line gets drawn for vintage conshelf regulators.
These regulators are not vintage, but are included anyway for your edification.
The Conshelf 20 has the same conshelf XIV first stage, but a plastic second stage. The second stage is internally identical to the metal one in the XIV.
The Conshelf 21 is like a 20 but with 4 lp and 1hp.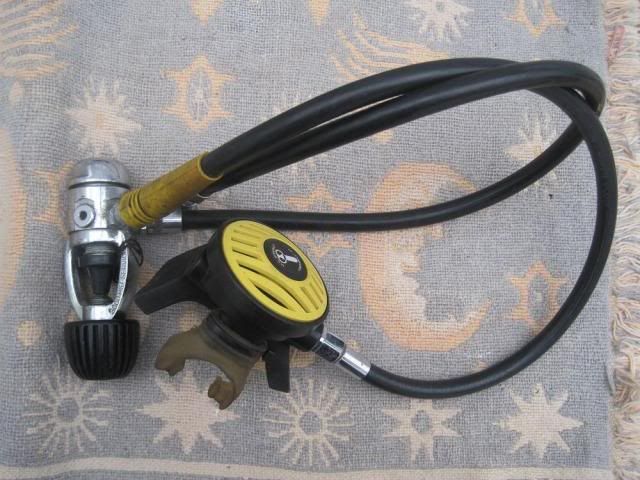 The Conshelf 22 is the same as the 21, but with a different second stage.
The Conshelf SE has 3 1/2" LP, and 1 HP. Note that this makes them obnoxious.
The Conshelf SE2 has 1 1/2" LP, 3 3/8" LP, and 1 HP.
The Conshelf SE3 has 4 LP and 1 HP.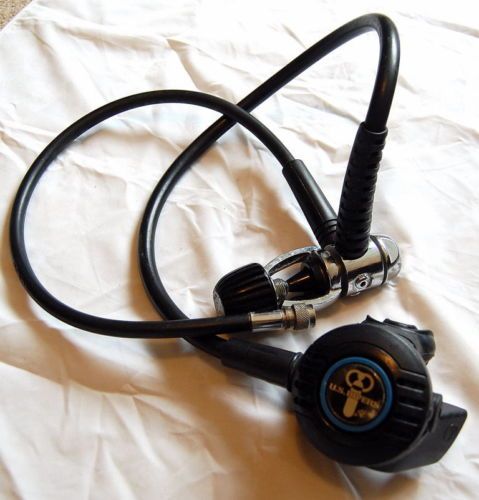 The Conshelf 14 has 4 LP, 1HP, and a retro looking metal second stage. It was, to my knowledge, the last Conshelf made. It, as far as I have heard, was called the "14" to fall under the USN ANU approval for the older "XIV" model.
That's all I know. I welcome additions. A sticky would be helpful too