This being the forum for modern diving with DH regulators I though that I might relay an incident and my follow up improvements and considerations. As from my post on the auxiliary bottle rigging, I just returned now a few weeks ago from over a month of diving (and driving

) in South Florida. The purpose of the trip was not just to dive but for me to acquaint myself with my new camera rig. The camera and photography with said camera was the focus of all dives but for Commercial Pier.
So here goes, I had made eight dives from boats along the Jupiter ledges, Sat, Su, Mo, Tu, and then went to the Blue Heron Bridge on Wed. and then did a dive at BHB and hired a guide to tote the required dive flag prior to the incident. It was sandy at BHB and the guide, a nice lady, was on personnel terms with all sorts of critters there and it was fun though the viz was cloudy. It was sandy and gritty and I actuated my DSV on the Argonaut several times as we would surface from the shallow water to discuss the cool critters. That evening I serviced my camera but did nothing to my Argonaut. The following day, Thursday, I did a solo dive from Anglin Pier, Commercial Pier in Lauderdale by the Sea. It was a beach dive, I set up in the sand and while talking to a fella about conditions, my SCUBA fell over in the sand and sand did get into the DSV. Upon entering the water, I rinsed the DSV and closed it as I had about a 1/4 mile swim, on my back, to the second ledge. Reaching the location, I opened the DSV and noted some grittiness to the operation but paid it no mind. Dive went as planned, maximum depth maybe 25 feet or so, not sure. Returned to the surface and closed the DSV for the swim back. I had gotten a little cold the day before and was really tired so that afternoon at the hotel, I serviced and readied my Nauticam for the next day and went to bed. Other than a cursory rinse, my dive gear got no love, hey, it is dive gear!
Now Friday, feeling okay but was still a little under the weather due to the cold. I had a dive scheduled for the deep ledge at Jupiter, about a 110 foot dive along a series of ledges with a lot of pelagics common here. First dive went fine, nothing unusual. Saw so much but the sharks would not come in close enough and neither would the Goliath groupers, but huge fun anyway. Second dive. Another drop on the deep ledge and this time I hit 100 feet. Again, tons of big critters hovering on the edge of viz and a fun dive until the end. I was with a group, drift diving, not a planned solo dive so I did not have an auxiliary bottle.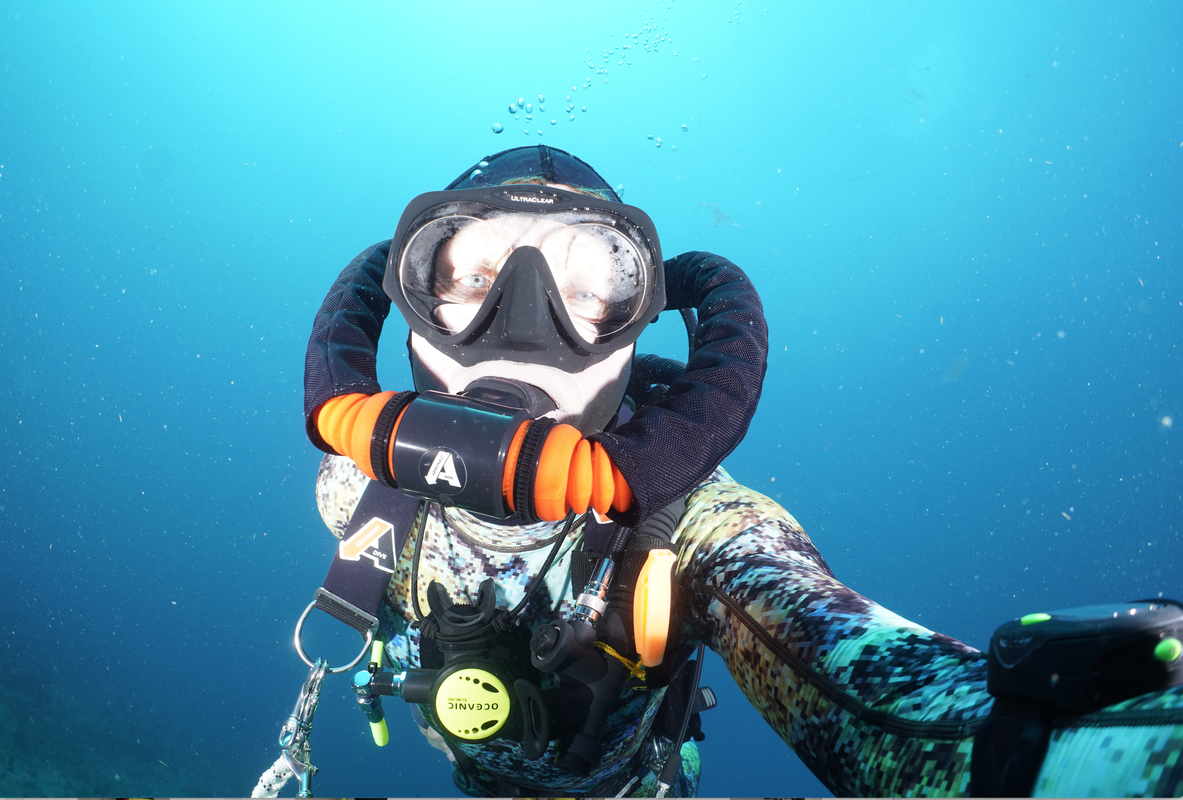 About 20 minutes into the dive I noted some water when inhaling, I actuated the DSV to attempt to reseat the O-ring , thinking that the culprit, and that seemed to help but did not stop the dribble of water. I saw several turtles in a row and I got distracted by them and let the group drift on with the intention of my catching them later. Never happened.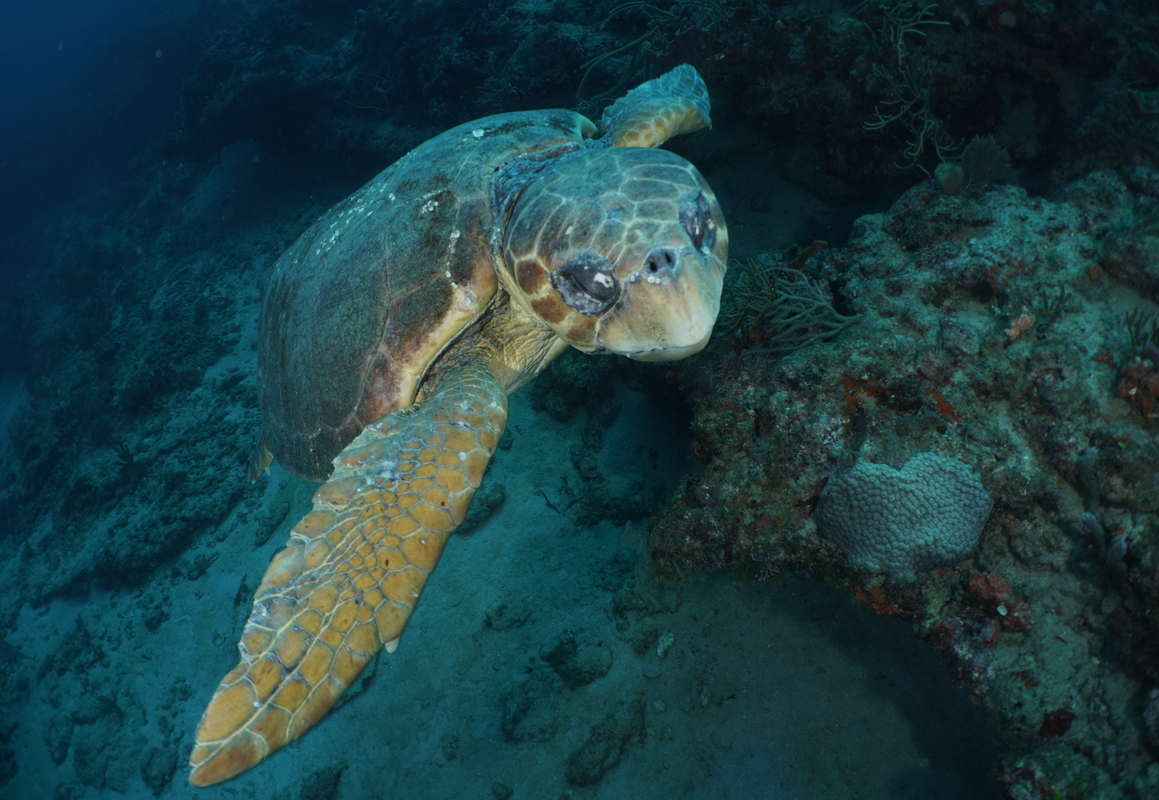 I took a look at my primary computer and it was now in deco so my plan was to do a swimming deco and catch the main group. I had not yet secured my camera because we had seen numerous sharks during our ascents and I wanted to be ready. The leakage was getting worse and I was having difficulty breathing so I decided I better secure my camera (retained during the dive by a coil lanyard only), my motto, with my camera or on my camera, almost came true, the latter. I took a look at my computer, nothing, it was dead, dead, dead! My backup had come loose and was on the bottom of my forearm so I went back to securing my camera and made no progress. I got another gulp of seawater and decided to not try and catch the group but to shoot my SMB from now about 60 feet. I took a wet breath and closed the DSV so I could remove it from my mouth without free flow to orally inflate my SMB.
Normally I can do that and handle my camera at the same time but I was stressing due to the need for air and I was beginning to want to be on the surface badly. I dropped my spool and away it went wrapping around my legs! I got some air into the SMB and let it go up. And I was still trying to clip my camera off when finally I felt one clip go home. I opened the DSV and took a breath, nothing but water. I grabbed the intake hose and milked it to see if I could get air and the Argonaut immediately responded with a gush of air. I then inhaled and got nothing but seawater again and some went into my lungs. I managed to get my backup computer rotated so I could see it. And I was now totally greyed out and essentially drowning. Then that inner voice, hey, Jimmy, get on your safe second NOW!!!!!!!! I weakly grabbed for it, the regulator was necklaced, it was an Oceanic pancake safe second. I do not recall exactly but somehow managed to get it in my mouth and hit the purge which shoved the seawater residing in my mouth, esophagus and larynx down into places seawater best not go. I choked and vomit through the regulator. I weakly ascended to 30 feet to do my required stop when I noted a large bull shark observing the fracas, 30 feet down and 40 feet horizontal. Just hanging out. I again thought to try and close on the group but quickly gave out. The Oceanic regulator just was not giving me enough air considering I was already air starved. I did manage to pull my spool up and now I also fully secured my camera at all four points.
After me and the shark completed my safety stop I went on to the surface and spit my regulator out, inflated and rolled on my back to breath. I saw the main group only about 30 yards from me and again I tried to swim but could not, my legs just would not move at all. I gave the captain the okay sign and then rolled over to see where my friend was, he was still there. The boat spun around to pick the main group up and the captain waved at me and I again gave the okay sign. I am sure he was wondering why I did not just swim over to the main group. He did a quick loop and backed down on me. My friend was gone.
I was bleeding out of my mouth and down my face. The mate asked and I told him I bit my tongue, that satisfied him. He took my camera and placed it in my bag and the captain down from the nest got me in my seat. He then fussed, gently, about me rolling over and asked me to not do that because it is hard for him to see me. I told him I would not and he was right and the reason I did it was there was a bull shark under me. He then exclaimed---insert explicative--- spear fisherman and patted me on my head and went back up top. Yeah, there were two fellas participating in some sort of honor system lion fish rodeo on the boat. I noted nobody in the head and quickly went and threw up some more. I did not want the crew to see me throwing up, and I wiped the blood off my face and pretended to be okay. A couple of fellas were really interested in my Argonaut (and the hose covers) but I could hardly talk so did not satisfy them at all.
Lessons and changes:
Big one, I am now 67 yo and need to understand what that means, something I have not really come to grips with. We have limitations.
1. Clean and service the DSV and all of my equipment if it is full of sand. Pre-dive maintenance of dive gear is important on multi-day dive trips, I did not but will from now on.
2. New dive computer, my main computer was old, should have been replaced a long time ago.
3. Removed all but 60 feet of line from one SMB spool and only 30 feet on my small SMB spool to eliminate them going off into the depths if dropped.
4. Got two new AL Core safe seconds, to replace the Oceanic and the Calypso, one for octopus duty with the Argonaut, one for my auxiliary bottle duty.
5. Revised my camera bolt snaps and lanyard system to make it easier to use and vowed to start securing my camera early when in deep water or drifting to remove that stress (of dropping it) from the ascent and deco.
6. Stay out of deco.
7. Stay closer to the group unless on a planned and equipped solo dive and not heed the siren call.
8. If there is potential to be solo, then equip for solo.
9. Got a new, supposedly easier to deploy SMB.
10. Simplify (my equipment), eliminate (potential failure points), reduce (carry only what I need for the dive).
11. Do not dive if not feeling tip top.
Postscript:
Yes, I have a coil tether on my camera if dropped and I do not trust a single connection when drifting in deep water without my hands on the grips with a camera that cost the GNP of a small country. With my camera or on my camera! Well, maybe revise that thinking. Or maybe not. I guess I can afford one more.
I did find the O-ring in the DSV dislodged (IMO) and sand was present in the mechanism. I cleaned the Argonaut up but since I was really not feeling well that evening and did not have another O-ring (bring spares, note to self!), put it away once dry. I finished the remaining near three weeks of diving using my AL LX Titan Supreme rigged in Hogarthain fashion. A superb regulator by any measure and in fact rated Superior on the ANSTI machine.
I developed a bad cough by that afternoon of the incident and still have it now over a month latter, though it is much better. My cold went away by the following day but the cough remained. I continued to dive every day nearly for three more weeks in Florida. Yes, I was tested for the C-word there and including a blood test at the doctor office here and I am negative. He did some X-rays, just this Monday and saw some signs of infection (quote him, some interesting results) and put me on an antibiotic and wants to see me again in three weeks. I have made 8 more dives locally in the interim and immediately went back on my full workout schedule. But the cough makes breathing difficult. My doctor, who is a diver, now that he has ruled out the C-word, does think I aspirated seawater.
James