A friend at my LDS brought this in. Looks to be of good quality, but probably not from a diving supply manufacturer. There is a nipple on the top to attach an air hose,and a capped nipple in the front below the glass faceplate is where the excess air can be released.
Here's the front view: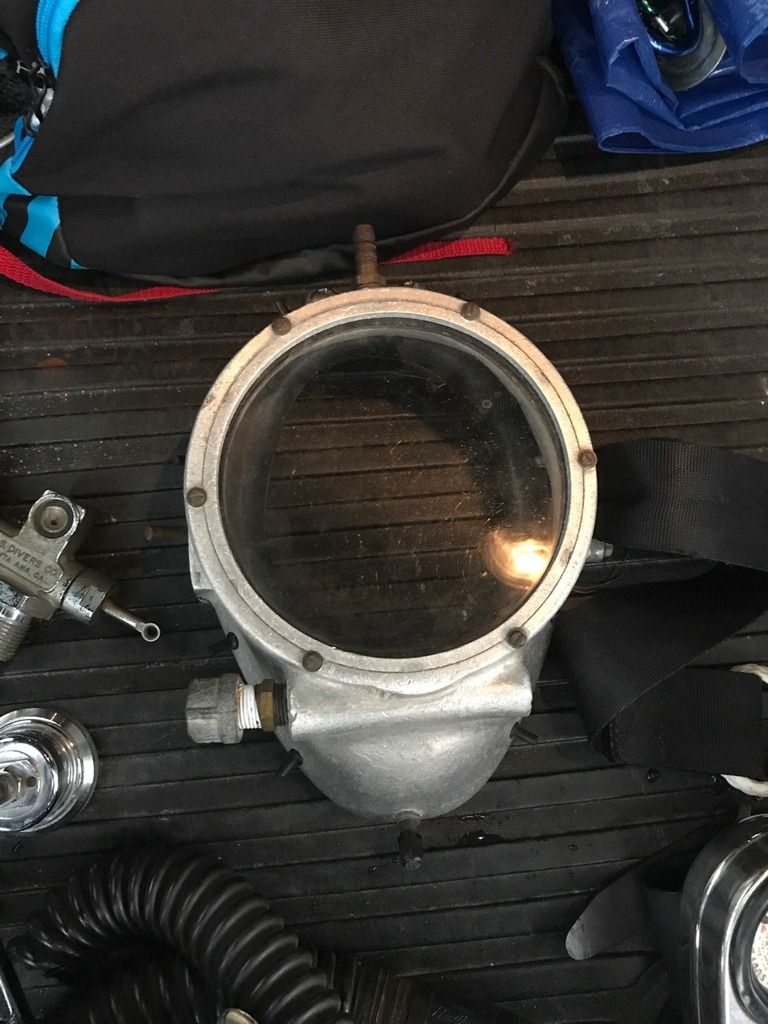 Here's from the back, [rubber seal is still very supple]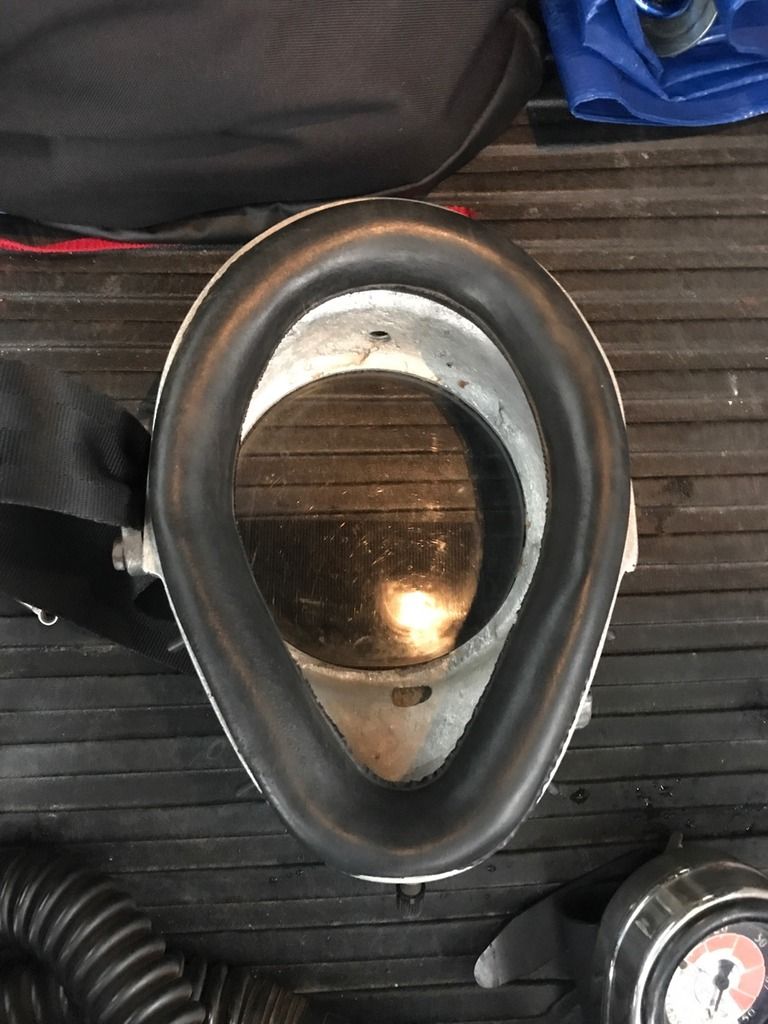 Also of interest, and visible in the front picture is a US Divers Audio Reserve Valve [pg. 5 1963 catalogue] seems to be complete with the interior audio mechanism intact. Pretty cool stuff that you don't see every day.