Still haven't gotten that micrometer

Some updates on the project:
The clamshell had more than a few cracks in it like these:
So I spent some time rewelding things and reenforcing areas where I suspected further cracks would develop. This pic shows most of the different things I did in one area (ABS reenforcment around handles and top edge, reenforcing ABS chips around rivots, flexible epoxy and washers/fiberglass mesh around holes). I can see I need to buff out some drips from the solvent that I hadn't noticed before though. I debated doing this work as it alters the original clamshell but a more busted unit isn't worth much anyways and all the repairs are hidden once the tanks are in place: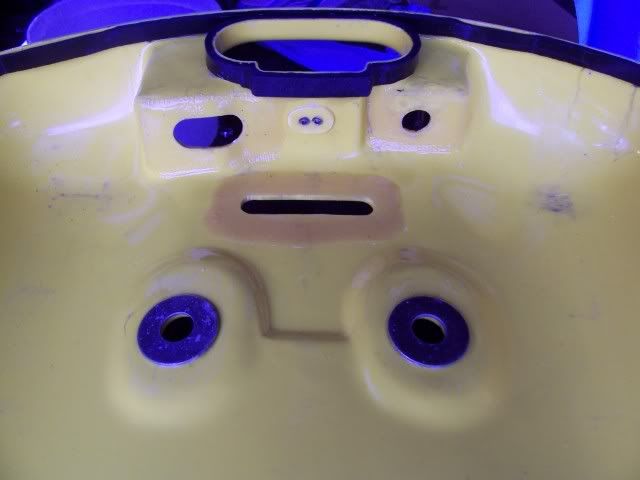 With help from John R. and Bill T. (and a filler hose, thanks a bunch Bill!) I was able to figure out how things went together: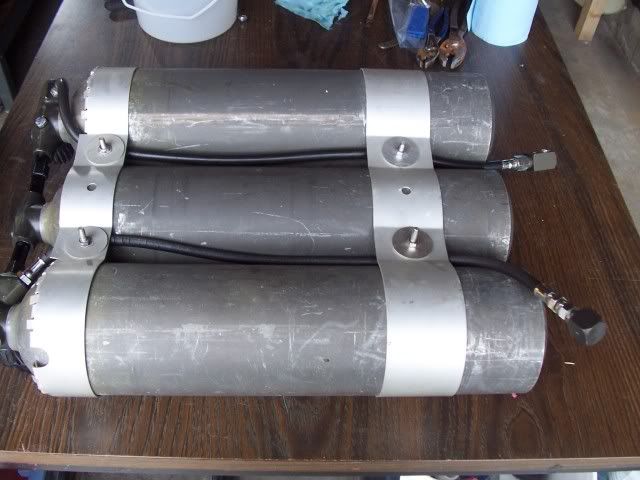 Here is a poor shot of the knurled fitting that holds the filler hose in place. I added a rubber washer and locking nut on the right. The threaded stud on the left runs into the filler block:
Back together one can see how the filler block and LP block sit. Once unscrewed, the filler block can be pulled out about 6" (that's what she said):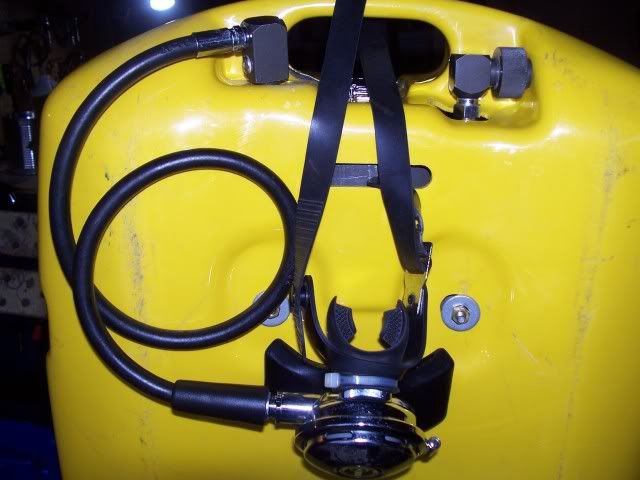 And sitting on the shelf waiting for the next phase, recreating the harness assembly.