World's largest Scuba Compressor!
Posted: Fri Oct 24, 2014 7:37 pm
Thought that compressor buffs might like to see what was proudly called the largest Scuba Compressor in the world. It resided at historic Scuba Point, on Possum Kingdom Lake, Texas. Tom Davis was a mechanical whiz that started that early dive business on the lake in the 50's. It was the go-to place for diving at PK, with great diving from shore for free, air fills, rentals, classes and the works... and Tom was as well known among Texas divers as Mike Nelson was.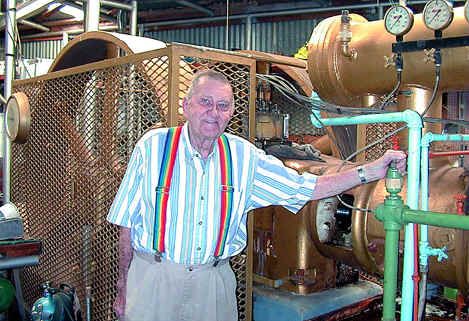 This huge Norwalk water-cooled compressor was about 20 feet long, and was originally used in a commercial gas plant for compressing oxygen at 360 CFM! Tom tamed it down some by removing the original motor and replaced it with a puny 100 HP amp-sucking beast, but it still put out an amazing 160 CFM or more at 3000 psi. What a sound this baby made when it started up, churning at about 120 rpm, and creating a "Thump - Thump - Thump" that could be heard and felt by all nearby. Cold water from 60' down in the lake was pumped up to keep the monster cool. Check out the size of the two flywheels.