After five and a half years and about 500 dives I decided that it was probably a good idea to rebuild my number 1 Argonaut (original prototype).
The only indication that service was probably a good idea was some dark coloration on the inlet filter and some minor corrosion.
I was not very concerned about the minor corrosion since this regulator was one of the original prototypes and the chrome plating never covered all the brass. The facility that did the chrome was not familiar with the application and did not plate the threads or most of the internal surfaces. I only use that plating facility once for my prototypes.
The dark coloration on the filter was a much bigger concern since this has been my primary regulator for local diving and a lot of travel diving. I would say that over 2/3rds of my dives in the past 5 years have been using rental tanks in the Caribbean or the Pacific.
The IP was a solid 128 psi. The cracking effort has also been a very consistent at around 0.6 inWC. Based on this data I would not have bothered rebuilding it, but inspecting the corrosion and possible contaminating dirt I decided it was time.
The internal pictures did confirm that it was time for some service and some new O-rings and seat, but it wasn't too bad, considering a lot of bare brass inside this prototype.
Over all I am very pleased with the reliability of this first Argonaut. About 500 dives without any problems.
It is back together and everything is checking out: the IP solid at 128psi, cracking effort at 0.6 inWC, and it has been pressurized for a week with the tank valve closed and the gauge pressure has not dropped at all.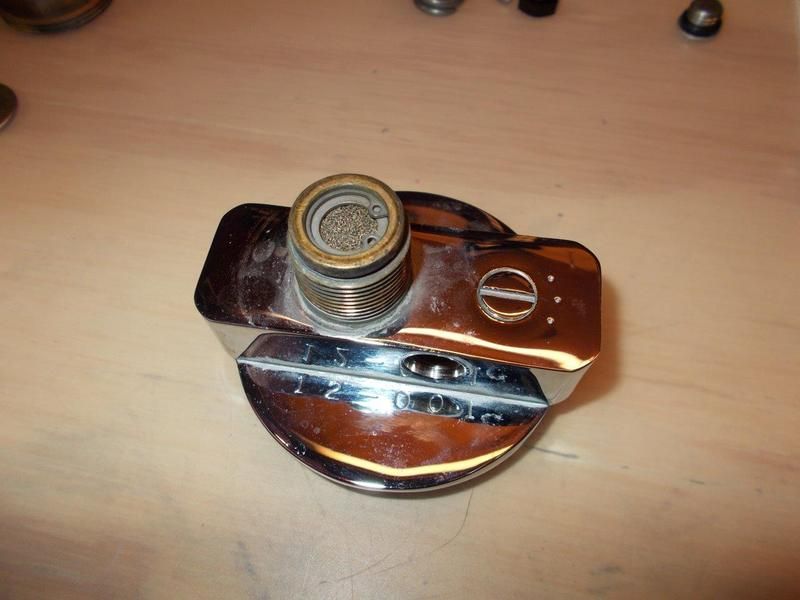 The chrome plating in this prototype was not very good. I was trying a semi-local facility, but they had no experience plating this type of parts.
There is some evidence that some salty moisture made its way into the regulator at some point. I always insist to all the dive master not to touch my equipment, but sometimes they are just too quick. It could have also happen just from salt spray in the air, no matter how careful I try to be.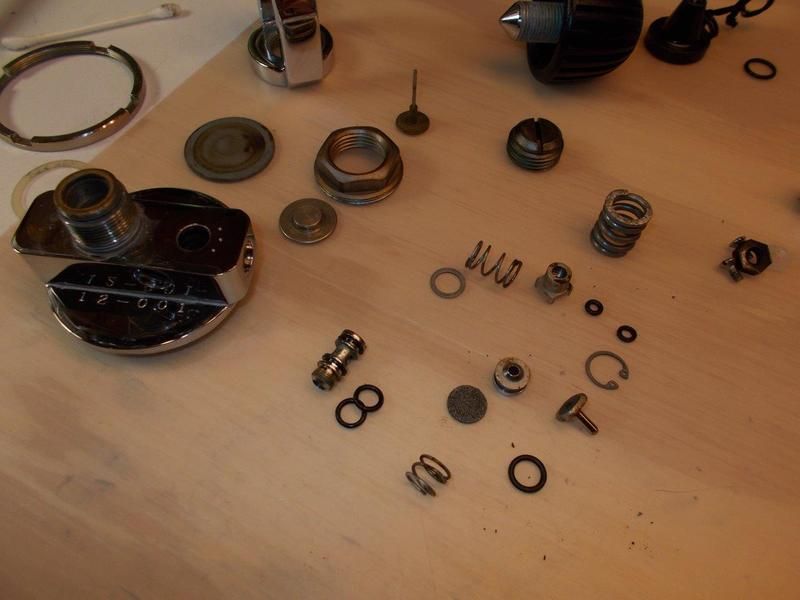 Notice there is no chrome on the threads or the tank valve sealing surface. This is not really an issue, but it always show a bit of surface discoloration. The plating facility intentionally masked this area because they didn't want to plate the threads. They were concerned that it would affect the fit.