Indeed.

Here's the front cover of the first edition (1964):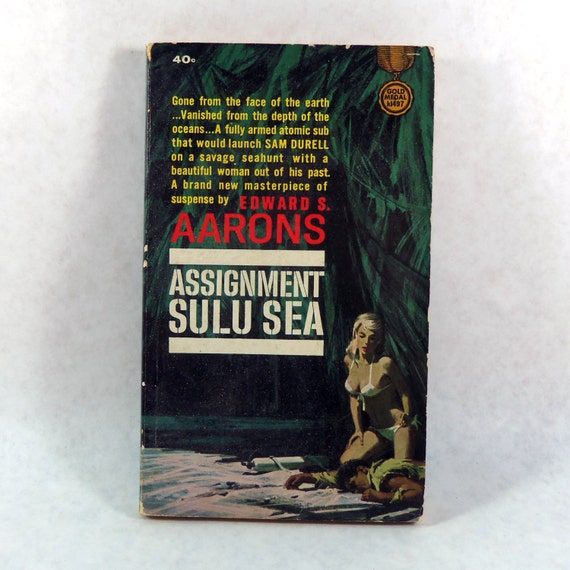 As for the story itself, No. 20 in the Sam Durell "Assignment" series, "Willi Panapura is a beautiful Polynesian woman he (Sam Durell) encounters in his room in a Hawaiian hotel who amazes him with the matter of fact statement that he is a CIA agent. Moreover, she knows an amazing amount about him and then asks for help in investigating a strange death on her island."
According to Wikipedia, Edward Sidney Aarons (1916 – June 16, 1975) was an American writer, author of more than 80 novels from 1936 until 1975. (...) Among other works of fiction, Aarons is known for his spy thrillers, particularly his "Assignment" series, which are set all over the world and have been translated into 17 languages. The 42 novels in this series starred CIA agent Sam Durell. The first "Assignment" novel was written in 1955, and Aarons continued writing the series until up to his death.