When on a recent trip to Grand Cayman, I applied our NAVED sticker to the "pole of fame" at Sunset House. It nows shines proudly for all to see in sun or storms.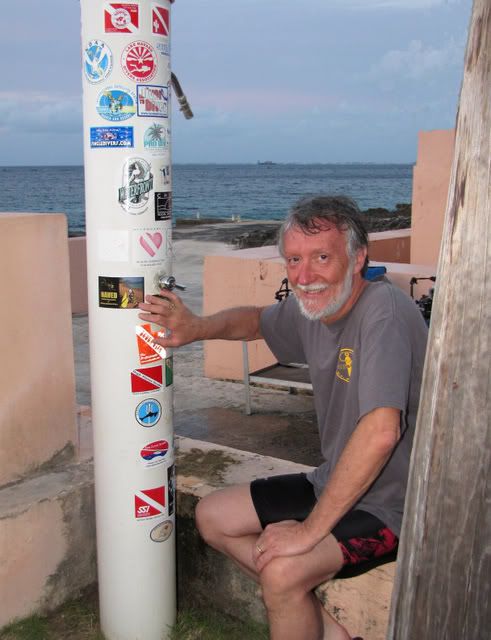 Also my local dive club put up a display of diving related activities at the Rochester Museum and Science Center. We promoted the dives stores in the city, the club, the wreck we found in 2007 and NAVED. I had a small display of vintage gear and showed a contrast between past and modern dive equipment. Of course, I was able to pass out a few NAVED brochures.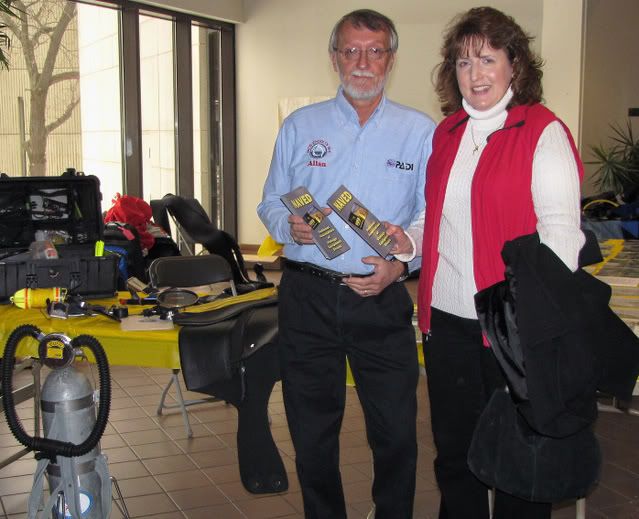 A special thank you to my dive buddy Cheryl for providing the RMSC photo.