I spent the day yesterday doing hydros on seven of my tanks. My LDS has a hydro station that I use… I still pay for the hydros, but I do the work and control the duration of the pre-test, etc. I like doing my own hydros.
I also got wall thickness readings on 9 of my steel 72. A co-worker took the readings using a precision ultra-sound NDT equipment. I drew a pattern of dots on my tanks and took reading every 3 inches to get a precise average.
This procedure meets (and exceed) CGA C-5 in determining an average REE for this class of tanks. I own enough Norris and PST steel 72 tanks that I can calculate an average REE number for the type of tank (per the CGA procedures). Whether your local hydro station accept this REE number to plus "+" stamp your tanks or not, I don't know. You are always welcome to bring them up to Maine I can recommend a nice dive shop that would gladly hydro them with the + stamp for you (assuming it meets the criteria, which probably does).
All but a few of my 3AA tanks are already + stamped. By the after the next hydro I expect all my tanks to be plus stamped, including my 45s and 40s double tank sets.
Below is some of the data on my tanks. There is still a lot of empty blanks, but I should have at least one data set for all of my tanks by the end of the year or early next year.
In the first two tables each row is for the data associated to a tank. The third table is in columns; with each column has the calculations for the tank identified on the top. On the far right of table three shows the equations used in each column.
Tank dimensions and wall thickness: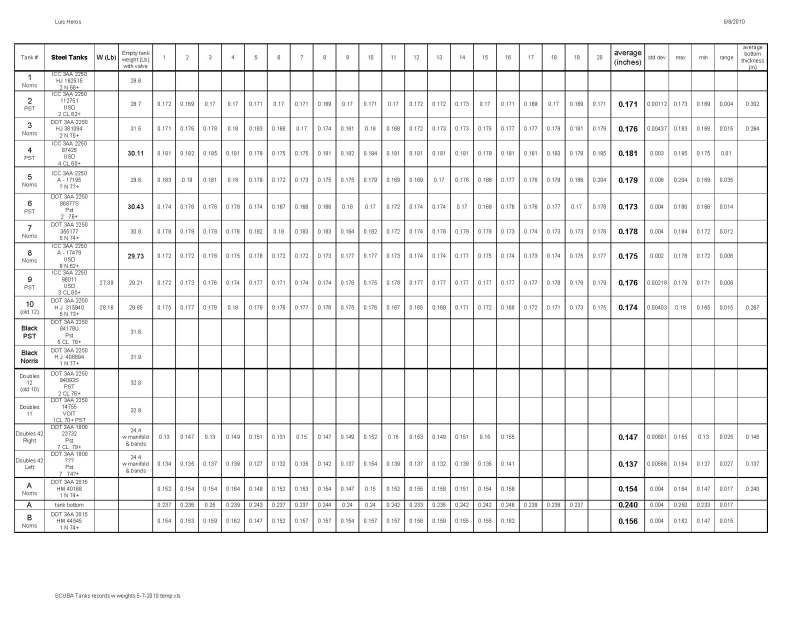 Tank hydro data and volume data:
Tank REE and hydro calculations: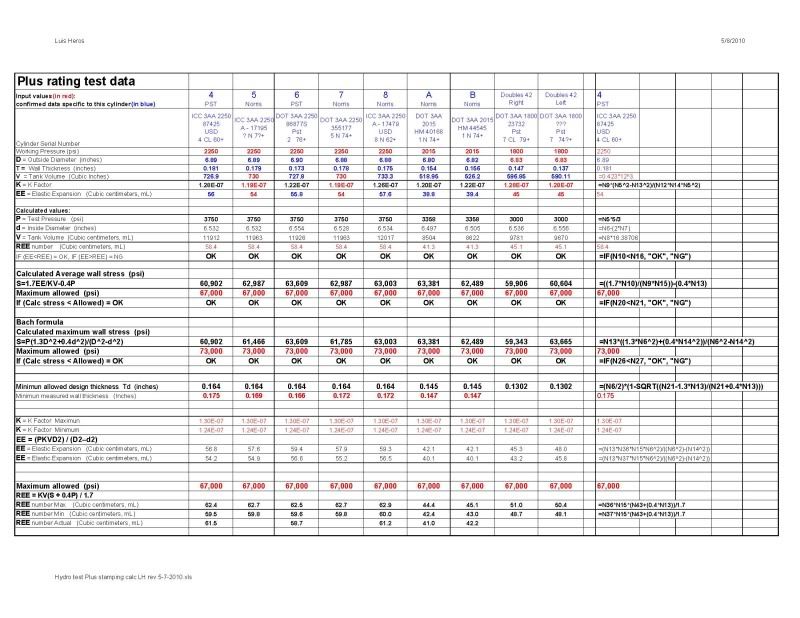 more later